The story of Oxym begins in 1976 when guitarist and vocalist Rob Rigby, teamed up with school friend Ross Halliwell, who was learning the bass guitar. They decided to form a band but needed a drummer. Mik Wilson a childhood friend of Rob's since they were 4 years old, and a school football colleague of Ross's, decided to give it a go and he scrounged just enough money to buy his first drum kit from a local second hand shop. Early rehearsals took place in Ross's dad's garage until a more permanent base could be found. The three of them formed "Mad Pat", the name taken from a track from the classic "Horslips" album "Dancehall Sweethearts".
At that time the band were influenced by 70''s rock acts, but also by electric folk, in particular, Lindisfarne and Horslips, thanks to Rob's brother Ern, who taught Rob how to play guitar. The trio began to rehearse extensively and had begun to introduce more rock songs into their set from the likes of The Rolling Stones, Wishbone Ash, The Who and Deep Purple.
The guys decided a name change was due, and again took inspiration from Horslips. This time is was "The Unfortunate Cup of Tea" album that contained the word "Oxymoron" (using two opposites in the same sentence) on the sleeve notes. A great word, and the band were known as Oxymoron for a little while.
The band played several gigs on the local circuit including schools, church halls and the odd party. Pubs and clubs for the time being were still out of bounds to the 17 year olds.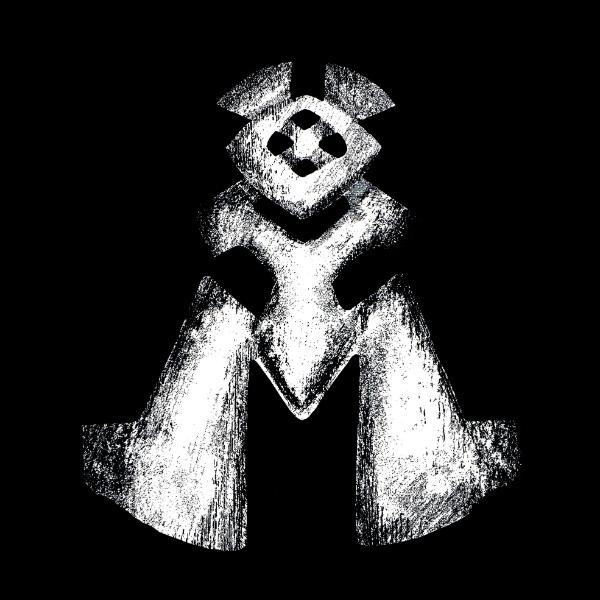 It was at this point – 1977, that the trio felt that they would be more successful if the band grew in numbers. The next few months saw several friends come and go, but it wasn't until Phil Lord, a work colleague of Mik's joined the band that things really started to move. Phil a couple of years older than the three and had much more experience in music generally and rock specifically – he was (and still is) a terrific riff merchant. Phil's heavy rock influence pushed the band in a new direction. He introduced them to acts such as UFO, Scorpions and Judas Priest. Very soon the folk roots were left behind and so was the sole reliance on performing cover songs. This new direction also heralded another, and final name change with the "oron" being dropped and the band to become "legendary" and the mighty OXYM. During this time a small following began to emerge and the band were beginning to make their name on the local circuit playing a variety of classic rock cover songs interspersed with some impressive original material.
In 1979 it was decided to record three of their original songs in a professional studio for the first time. "Girls in Disgrace", "Time to Love" (Mik on lead vocals) and "Mind Key" were recorded on an 8 track desk at a local, but now defunct studio in Great Harwood, Lancashire. Although the recording was basic by today's standards, the results were satisfying enough and earned the band a live spot on Radio Manchester's Friday Rock Show. The band were now being to generate significant interest.
In May 1979 tragedy struck when Ross was killed in a motorcycle accident. This had a devastating effect on everyone. Ross was not only a great friend, but a fabulous musician and songwriter, and this was indeed a very sad loss. Ross's influences to this day still remain with the band and he'll never be forgotten.
In June of the same year, the band were booked to play at Witton Park Open Air Rock Festival in Blackburn but needed a bass player to fill in. They managed to borrow bassist Merv Goldsworthy from a local band Streetfighter. Merv went on to find fame with international outfit FM. The hunt was on for a permanent bass player and finally they managed to persuade Nigel "Tolly" Talbot of Accrington's premier punk outfit School Girl Bitch to come on-board. Over the next couple of years the band penned more impressive original songs and gigged intensively. They rode on the crest of the New Wave of British Heavy Metal along with the likes of Iron Maiden, Saxon and hundred's other other similar bands.
In 1980 the band recorded the now legendary, double A sided single "Music Power" and "Mind Key" at Cargo studios in Rochdale. This can still be found on various internet sites. This resulted in a further track "Hot Rain" being recorded for the widely acclaimed compilation album "New Electric Warriors". The band then toured extensively across the UK and were reputedly on the verge of going professional.
Rob left the band in 1981 to further his education. Mik. Phil and Tolly decided to carry on. They recruited Schenkerest lead guitarist Doz McCarthy from Blackburn band ETI and popular impressive vocalist Pete Hulmes from local band Tokyo. The revamped 5 piece outfit carried on writing original material and completed a handful of gigs. Good as the line up became, it was difficult to recapture the spirit of the original band and a unanimous decision was taken to call it a day.
On 4th November 1981 Rob was recalled for one last classic concert at the then home of rock "New Inns" in Great Harwood. And that was it until March 2000 – more of that later
Over the next 19 years, Rob played in several bands to numerous to mention. Mik played in several of the same and other bands to numerous to mention. Phil carried on collecting guitars and joined other bands. Tolly played in other bands, in particular Oxym's stable mates Buffalo. Pete turned professional, joined other bands and carried on his music career. Doz played in several bands to numerous to mention.
March 2000 saw the return of the mighty Oxym at Rob and Mik's joint 40th birthday spectacular – "Cast from the Past" at Accrington Town Hall. This featured 9 bands and 23 musicians which took over 12 months to organise. It was well worthwhile – over 450 specially invited guests witnessed the greatest reunion in (local) music history. Oxym performed 4 of their classic songs. This was the last time Mk2 would ever play together. Doz was in the audience, and Pete couldn't be found.
11 more years passed
Rob and Mik began playing in bands together again for a time – most notably "Chayan". Then Pete and Mik hooked up and joined other bands; including The Universal Juveniles, who released the critically aclaimed 2010 album "Climbing a Cloud" – a tribute to Max Webster.  Phil carried on collecting guitars, Tolly went missing and Doz never stopped playing.
Then in January 2011, right out of the blue, Rob was contacted by German Heavy Rock outfit Roxxcalibur who were recording their second NWOBHM tribute album and requested permission to record "Music Power". This was given without hesitation and the band are still in shock at this request – 32 years after the song was first written. The result was a brilliant reproduction of the song highlighting the quality of the song writing, the band would like to think. Rob was even invited to perform with Roxcalibur in the summer of 2011 at an open air festival in Germany.
Sadly Rob passed away in March 2011 after a short illness. This was an incredibly sad loss to everyone who knew him, but he has left a great legacy to us all and we will always be thinking of him. Roxxcalibur very kindly dedicated their album "Lords of the NWOBHM" to Rob as a tribute to a great singer, song writer and musician.
After receiving a CD box set of Oxym's old live recordings from rock supremo Kevin Penberthy for his 50th birthday in April 2010, Mik thought it would be a good idea to professionally record some of the outstanding original material and produce an album dedicated to Rob and Ross – this would be entitled "Passing Through Gateways".
In January 2013 Mik contacted Phil and put the idea to him of re-creating the 1981 (MK3) version of the band. Pete followed, then Doz, and Tolly was eventually traced and agreed to give it a go. Rehearsals began in March 2013 and OXYM march once more!! – The album, was recorded at Studio 11 in Lancashire, England late 2013 and is due to be released in January 2016.
Oxym have continued to rehearse, this time to perform the album and other original tracks live. Ged Scholes has stepped in on rhythm and lead guitar to replace Phil Lord who unfortunately is unable to commit to the mini tour which is being arranged to promote "Passing Through Gateways" – watch this space.
Ged's loans spell with the band ended in August 2014 and he was replaced briefly by Andy Dewhurst. Andy is a multi-instrumentalist (bass, keyboards and guitar) who has working with Mike in many bands during the years, most noteably – Paragon, Night Mission, Chase the Ace and Chayan. Like Ged, Andy kept the band to in rehearsal mode in readiness for the forthcoming launch of the single "Two Way Mirror" (November 2014), and the album "Passing Through Gateways" and the promotional gigs. Thanks to both of you for a job well done and for your much needed input and support.
On Saturday the 20 September 2014 Phil Lord agreed to rejoin Oxym, Great news for the band and their followers. Mark III of the band was now back up and running just in time for the releases and live performances. The next major activity will be the launch of "Two Way Mirror" on the 15 November 2014.
The single and video of Two Way Mirror was indeed promoted at the launch event held on the 15th November at the iconic Sydney Street Working Mens Club in Accrington. Over 50 specially invited guests attended the session which in addition to showcasing the song was a night of music from the New Wave of Britsh Heavy Metal featuring tracks from Iron Maiden, Samson, Saxon, Raven, Diamond Head, Girl, Tygers of Pan Tang, Vardis, Angel Witch, Fist, Buffalo, Venom and many many more. A truly great night.
In the mid part of 2015 Phil decided that he could no longer commit the time and effort needed to get the band ready for the up and coming gigs and in particular Brofest 2016, and so he stepped down. Enter new guitarist Pete Gardiner from Blackburn band "Bite the Bullet". Pete has done an amazing job learning all the material and the band are now ready to "hit the road".
Oxym
Mk I – Rob Rigby, Ross Halliwell, Mik Wilson, Phil Lord
Mk II – Rob Rigby, Mik Wilson, Phil Lord, Tolly Talbot
Mk III – Mik Wilson, Phil Lord, Tolly Talbot, Peter Hulmes, Doz McCarthy
MK IV – Mike Wilson, Tolly Talbot, Peter Joe Hulmes, Doz McCarthy, Pete Gardiner